When you're starting a business,
life hits you
fast and hard!
Plan Your Biz Right VIP Strategy Day
It can be tempting to rush into things without thinking about frameworks, funnels, leads, sales and models. But getting the strategy and planning right from the beginning will save you time and energy, prevent unnecessary mistakes, and set you up for success from day one.
The Plan Your Biz Right Strategy Day is a one-of-a-kind VIP opportunity to give your business the road map it needs to fill your services and programs with ideal customers, all in a one-day intensive here in Houston, TX at my office space.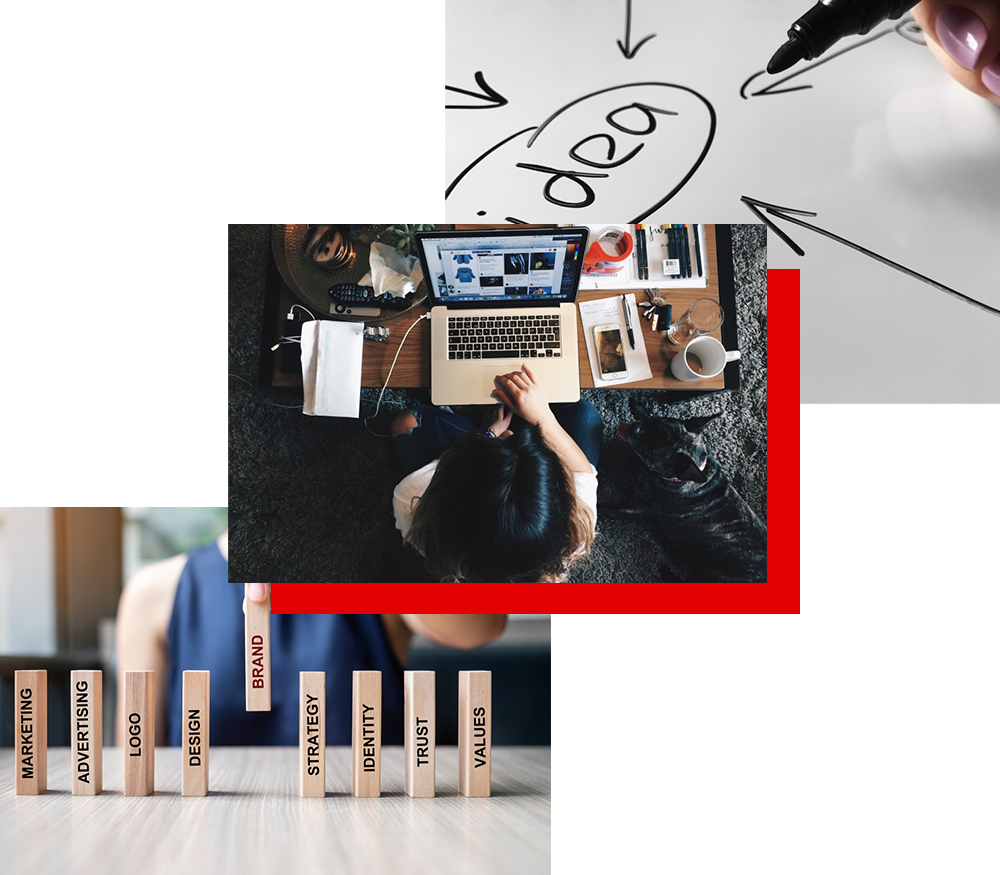 "I work with entrepreneurs, like you, who want to create a successful, sustainable business that can be ran from anywhere in the world. A business that changes lives while  increasing your bottom line. My name's Azalea McKinney, and I help people create this ideal business in a way that works for them!
I am a real estate investor, cannabis advocate, a business strategist, and serial entrepreneur. I produce social learning experiences through my training program, MY SOLOPRENEUR ACADEMY to foster entrepreneurship and business growth.
As your coach, I will be your cheerleader and supporter, while challenging you and holding you accountable when you need me to. I will be 100% focused on you and your goals in a completely safe and judgment-free zone where we are free to explore and reflect on your specific situation."
The result? A business that is built around your strengths and passions, your personal and professional vision and, ultimately, one that will bring you heart felt success.
You're in the Right Place if...
You're busy with a full-time job but dreaming of launching your own business,and you feel you don't have time to look at the bigger picture and work out a proper plan
You're in the early planning stages of your business and have a lot of thinking and strategizing to do before you can move ahead with your ideas
You want to really focus on your specific situation, with a tailored approach that will address your individual strengths, challenges, and ambitions
"Everything you've ever wanted is one step outside your comfort zone."
This about finding out what "success"looks like for you and your business,  long-term and short-term goals, and creating structures to anchor those goals in your day-to-day routine; and I'm here to get you there faster and more efficiently, while helping you to enjoy the process!
A Proven, Step-by-Step Process to get you to
where you want to be
Defining What 'Success' Looks Like For You
When you're thinking about launching your own business, it's easy to get lost in all your day-to-day tasks or get caught up in worrying about money and making the financials work. The first step, however, has to be understanding what's important to you,what your vision is for the business overall and how that fits into your personal lifestyle and priorities.
TAKEAWAY: An understanding of your personal and professional purpose, mission and values.
Addressing Any Concerns and Fears That Block You
When you set out on your own, there will inevitably be challenges that arise. Understanding potential obstacles in terms of your mindset-as well as the practical side of running your business independently-will allow you to prepare for these challenges. Fears and concerns about money and possible failure can be debilitating and you need to address these head on and as soon as possible.
TAKEAWAY: Developing the right mindset and building your confidence as you build your business.
Any business starts with an idea that offers a solution to a problem. This involves understanding who your target client or customer is and what their needs and desires are. It also means getting clear on the benefits that you're providing and how you're different (and ideally better!) to your competition. And, of course, you need to understand how you're going to reach your clients with your message.
TAKEAWAY: A robust business idea and a business model that will bring it to life.
Developing Your Business Model & Plan
Setting up clear goals and anchoring these in what's really important to you will ensure that you are genuinely motivated but also that success in achieving those goals will be rewarding and meaningful to you. Once you have these goals, you can work out the actions you need to take in order to achieve your goals in the next three months, six months, and one year (and beyond!).
TAKEAWAY: Specific objectives for what you want to achieve and strategies to help you achieve them.
Setting Yourself Up For Success
We can spend a lot of time daydreaming about our ambitious visions and plans for this business. Still, a lot of people end up failing because they lose their focus, getting distracted by 'life'. In order to realize our goals, especially the bigger, long-term ones, we need to anchor them in our daily routine and ensure we're consistently taking action.
TAKEAWAY: Tools and techniques to effectively manage your time and balance your priorities.
Are You interested in working with me?
Imagine knowing EXACTLY what you're meant to do-AND building a smart, successful business around it-without sacrificing the freedom you've been longing for.
Are you interested in working with me?
The investment for this
intensive/strategy session
(Currently available only in Greater Houston, TX area)
Frequently Asked Questions
If you are ready for a change, and you are committed to taking steps to achieve this change, then you will benefit from having a coach. Hiring a coach does not mean that you can't do it alone, but you will find that you will progress much faster together–and it'll usually be more fun! You will get the most out of our work together if you come to this session with an open mind, ready to be honest with yourself and with me, and willing to take responsibility for your own choices and actions.
How will the sessions be run practically?
This session takes place face to face: following an intro call where I'll assess your specific needs, we'll meet in the morning on our chosen date and spend the day together moving you forwards with your business. This means that this session is only available in Greater Houston, Texas area. If you're located elsewhere, please contact me about our virtual options, which are carried out via Zoom calls.
What will we do in this intensive session?
We will examine where you are today, where you want to get to, and how you can get there, tailoring the process to your needs so that we spend more time on the areas where you get stuck. I will listen and ask questions to help you get to new insights, I'll suggest exercises where relevant and I'll support you and challenge you and I'll hold you accountable to honoring your commitments when you want me to do so.