Welcome to the Home of Success, Sanity &
Stilettos!
Want more Biz
tips and strategy

delivered straight to your inbox?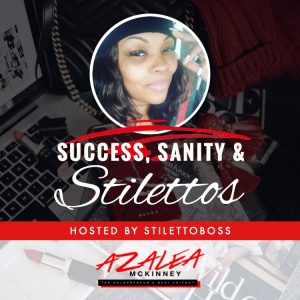 This podcast is a whole VIBE for me. As a matter of fact, calling it  a podcast didn't feel "quite" right either. I think I'm going to call it an AUDIO EXPERIENCE.
Joining me on this journey, this is what you'll get; For starters, I'll totally be doing the usual podcast thing and having ROCKSTAR guests on my show – but this is also a special space in the sense it's dedicated to allowing me to go more in more depth about the topics I discuss in my blog and the BTS about starting, growing and building a business.
This space is going to evolve and grow based on YOUR feedback and I always want to make sure I'm serving you the best I can on this journey!  Podcast available on all platforms.